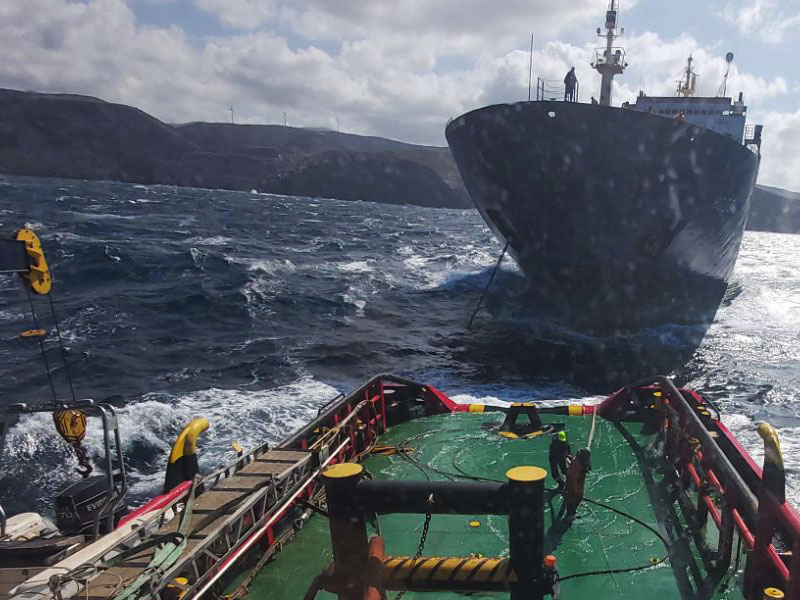 29 Oct

MV Hotzi – Towage operation successfully conducted

MV Hotzi (IMO No. 8302301) with the following particulars LOA 148m. / Beam 24m. / Approx. Draught 6.3m. with twenty seafarers onboard and laden with 7100 tons of cargo suffered mechanical failure and was disabled at around 0600 UTC Sep 29 In Aegean Sea North Of Andros Island, Greece. The prevailing winds were 8 bf and the vessel drifted in adverse weather conditions towards the northern coast of Andros Island, where it anchored at around 1300 UTC to avoid grounding. Vernicos Scafi Salvage tugs "Ch. Gemitzoglou" and "Vernicos Sifnos" successfully towed the vessel to safety in extremely adverse weather conditions. Another emergency response case was successfully completed by our Company.

About the Company
Vernicos Scafi Tugs and Salvage Maritime Co. operates mainly in Piraeus area, but is also active in Thessaloniki, as well as in other Greek ports (Patras, Lavrion, Mykonos & Katakolon).